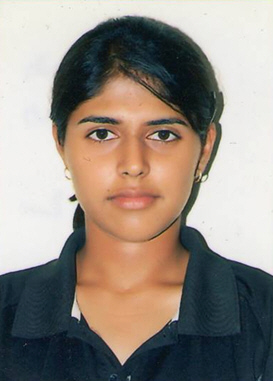 MS. VARSHA VARMAN
Class XII (Commerce) 2012
St. Joseph's Co-ed School
Arera Colony
Bhopal
Topper of All India Senior School Certificate Examination – 2012 (Class XII) in Madhya Pradesh of Ajmer Region. [1st in MP and 4th in All India CBSE]


Proud owner of SILVER MEDAL in Asian Shooting Championship held in Doha, Quatar in Jan. 2012.


Selected for Senior National Shooting Team.